Online Flower Shops in Bogota, Colombia - Certified Cybersecurity!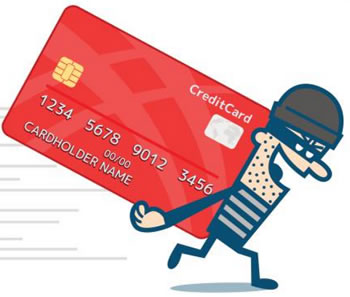 + Every day, the Internet brings new challenges and risks to our own personal and financial information.
+ Learn how to identify potential threats and decide on Safe Websites to buy Flowers Online in Bogota.
What may happen on a potentially risky website?
Online Risks can be divided in two:
Websites with Potential Malware: These websites may contain malicious software that is automatically installed in your computer, while you browse without your authorization. These different types of Malicious Software (called Malware) may be used to obtain your own private information or steal any sensitive data.
Visiting a fake website that will steal your data (Phishing): Phishing is described as "the attempt to obtain sensitive information such as usernames, passwords, and credit card details" by using fake websites posing as legitimate and recognizable websites. Criminals may use phishing by posing as Banks, Online stores or other recognizable brands that will deceive the online user into giving his or her own personal information.
What Websites are secure to buy online?
As an example, Banks are usually the safest websites you can find online.
If you notice carefully, every time you log-in to your own Bank account online, you will see the following:
The website starts with https:// and not http://
The website has the symbol of a Lock next to the website address.
The website has the official name of the Company (Bank or Business) in green next to the website address.
These are clues that will tell inform you that the website you're entering is SECURE.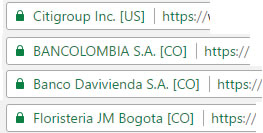 GOOD NEWS! WE'RE A SECURE WEBSITE!
We are happy to inform you know that Floristería JM Bogotá has received an EXTENDED VALIDATION CERTIFICATE (EV).
You can buy online at Floristeria JM knowing that you are browsing a SAFE WEBSITE, like your own personal account at your Bank.
Not only that... Floristería JM is the only Flower Shop in Colombia with the Extended Validation Certificate (EV).
To obtain the Extended Validation Certificate (EV) any website must submit to a specific and thorough process of evaluation that may last months. They seek to "establish the legal identity, as well as the operational and physical presence of the website owner."
Tips to identify a Safe Website: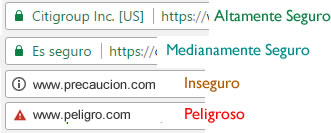 Lock symbol + Name of Business + https: // = Highly Secure!
Lock symbol + https:// = Secure!
i symbol (warning symbol) = Potentially risky!
Red triangle symbol = Dangerous Website!!!
Remember to always check what websites you're browsing and avoid any transactions in dangerous or risky websites.
When buying gifts or Flower Arrangements for delivery in Bogota, always use Floristería JM, the first Flower Shop in Colombia with a highly secure website and an EV certificate.